If you have an iPhone and a set of JBL speakers, you may use the JBL speakers instead of the iPhone's built-in speakers by connecting them. If you are using a JBL speaker such as the Flip, JBL Charge, JBL Extreme, or JBL Boombox speaker, the procedure of connecting any JBL speaker with an iPhone is almost the same regardless of the model.
Step by Step: How to Pair JBL Speakers to iPhone?
The following are step-by-step instructions for connecting your JBL speakers to your iPhone. Follow these instructions to link your speaker with your phone or tablet in seconds.
Connect JBL Speakers to iPhone: Step 1
Turn on your Bluetooth speaker and ensure that pairing mode is enabled on your phone or tablet. The speaker and the device will automatically pair to which it was previously connected if connected to that device within the last few minutes after turning it on.
In this scenario, you must press and hold the Bluetooth button for at least 3 seconds to put the device into pairing mode. When your speaker is switched on, it will automatically enter pairing mode if it has not previously been linked to any other device. When the gadget is in pairing mode, you'll see a blinking light.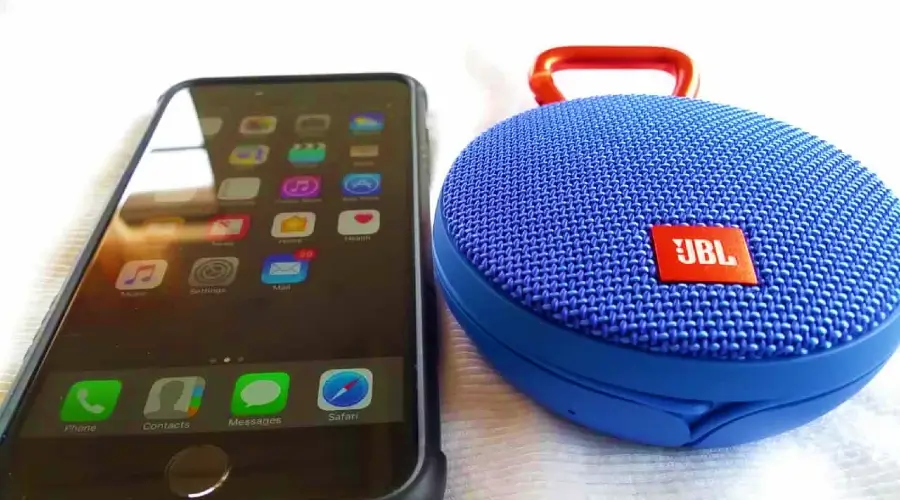 Connect JBL Speakers to iPhone: Step 2
In the next step, go to the iPhone's settings menu. Locate and open the Bluetooth settings menu. Allow Bluetooth to be enabled and then navigate to other devices. Locate your JBL speaker in the list and press on it to begin the connection process. Your iPhone will be linked to the JBL speaker as soon as you press the button.
Connect JBL Speakers to iPhone: Step 3
Finally, double-check that your iPhone is properly connected to the JBL speaker. Play something on your iPhone, and if the sound comes from a JBL speaker, your connection has been established successfully. Enjoy.
After following all of these instructions, if you are still unable to connect, there may be an issue with your JBL speaker, and you may need to reset it. In this tutorial, find out how to reset the JBL Flip 4 Bluetooth Speaker. Even if you have a different model, the procedure will be almost identical.
FAQs of Connecting JBL Speakers to iPhone
When you have a problem connecting your iPhone to your JBL speakers, you will have several inquiries.
Why JBL Speaker Doesn't Show in Devices List on My iPhone?
Not yet in pairing mode, your JBL speaker, which is the most likely cause of this error. First, check to see whether it's in pairing mode, which is indicated by a blinking light. You may use the reset button on the JBL speaker to resolve the pairing problem. Try turning your iPhone's Bluetooth off and then back on again.
Can I Pair Multiple JBL Speakers Together With Same iPhone?
All of your JBL speakers with the "JBL Link" feature may be linked together to create a powerful sound system, and you may connect them all and play music from a single source, such as your iPhone, via them. Find out how to connect several JBL speakers together in this article.
There you have it; all you need to know about connecting JBL speakers to iPhone. We hope that this will alleviate any issues you may have had throughout the connecting process.