There are some similarities between Cinemark XD and IMAX, but overall, Cinemark offers a better experience as its theaters provide better seat comfort and screen clarity with 35 trillion colors, as well as the ability to watch any film format (including IMAX), whereas IMAX is only available to watch movies in its format.
Watching movies like Spider–Man: No Way Home is desirable to watch. These movies are called since-fiction movies because they are built with so many sound effects, VFX, and that's why you will feel like you are in that movie when you are watching these movies.
You won't find the same kind of feeling in every theater or Cineplex. Because not every theater supports the digital or latest technology to deliver smooth, high definition video and crystal clear sound output. But the good news is that it is difficult to find a theatre with the oldest technologies in popular cities of a country. Most theater owners understand the necessity of the latest technology and equip those to keep the audience.
Quality movies mean getting a more elegant and realistic feeling of the movie. In this digital era of movies, there are a few types of technology to deliver high-quality videos and sound effects to the audience. Though these technologies are quite expensive, now audiences are don't look at the higher price if they can see quality movies with comfort.
If you are regularly watching movies in the theater and have some knowledge about the technology, then you will surely hear about IMAX and Cinemark XD technology. These technologies are very common in every theater at this time.
Both of these technologies provide genuine picture quality of the movie also give clear and realistic sound. But if you want to compare, you will find XD has a little larger screen than an IMAX screen. Cinemark XD is better for the sound system, but IMAX provides the best sound effects to the audience for a long time. That's why maximum people go with the shorter screen and best quality sound effects.
In this article, we will discuss these two latest theater technologies and give you a comparison between them. It will be helpful for you to choose the better theater and get the best feeling to watch a movie.
What is XD?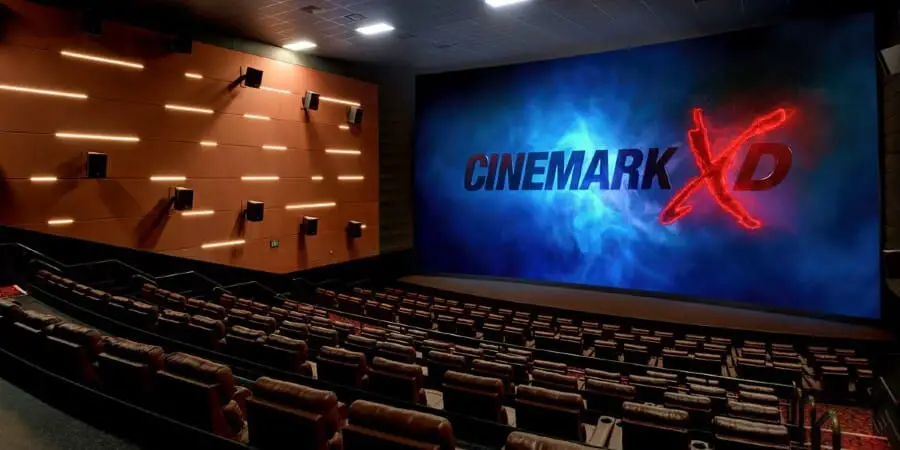 XD is a visual and audio technology that has been in the market for not so long. The popular Cinemark started building its first XD theaters in 2009, and in a very short time, it became a competitor of IMAX and other theater technology. XD theaters are popular for their extra-large screen and great picture quality. These theaters are great for watching 3D movies.
The XD theaters provide the best quality seat simulator in the industry and give the desirable, multi-sensory, and unparalleled experience. It gives all these facilities by blending 3D stereoscopic graphics with extraordinary visual effects. This XD theaters are built with an autonomous structure, or they can be fitted into an existing foundation.
In theater, seating arrangements are very important; that's why XD theaters provide you large spacious seats. You will find its seats are narrow, but there is a solid reason behind it: these seats have high backs for head support. You will feel like you are sitting in an expensive seat.
What is IMAX?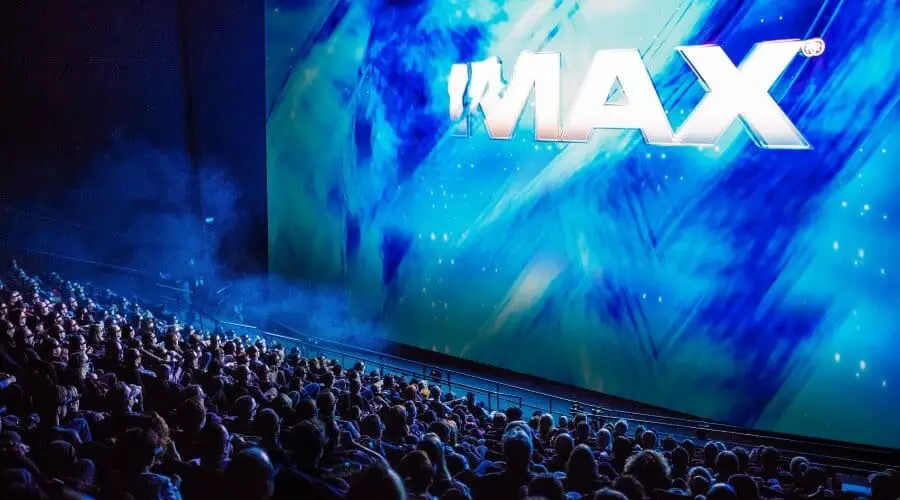 IMAX theater technology is not new in this area. It started its journey in 1971 and still giving satisfactory service to the owners of different theatres. It is not that much popular in its beginning time, to get renowned takes about three years. IMAX updates its technologies gradually and making them desirable for the audience of the theater.
In the beginning, IMAX started their journey by showing natural films with their technology. After developing new technology, people can now watch a variety of visual films in these theaters. That's why the number of theaters is increasing day by day. IMAX says that about 1500 theaters in around eighty countries in the whole world use their technology.
IMAX is popular for its large screen, which gives you the pleasure of viewing realistic picture quality. You will get the feeling like you are in the middle of the movie. IMAX used linear polarization technology to produce this kind of visual experience. But movie creators also have to use the advanced camera set up to be compatible with the screen technology.
As we already discuss that, sound effects are very much important to get a realistic feeling. That's why there are unique sound systems in an IMAX theater, and there are specialized sound engineers to install and monitor the sound arrangements.
Difference Between XD and IMAX Theaters
IMAX is one of the oldest technologies that most of the digital theaters are uses. It develops new technologies and remaining in the market for a very long time. Compared to IMAX, XD technology is new in the industry. Cinemark introduced it in 2009, and now about six hundred theaters are available in the world.
The Cinemark XD theaters come with a silver screen, and it stretches from ceiling to floor and wall to wall. On the other hand, IMAX also has a large screen, but its screen maintains an aspect ratio of either 1.43:1 or 1.90:1. It has a 70 mm film format going through a horizontal projector, covering a larger area than other film formats.
IMAX theaters' specialty is having the unparallel brightness and amazing precision with accurate detailing and size. But the Cinemark XD theaters offer you a better 3D and reactive experience with large-screen, reactive seats.
Cinemark XD's sound system uses a custom JBL sound system that produces clear, crisp sound. On the other hand, the latest IMAX theaters are using IMAX digital sound DDP made by sonics.
IMAX 3D vs XD 3D
Nowadays, 3D movies are very popular. A huge number of people especially go to the theater to watch 3D movies. There are differences in different types of theater technology to provide the best 3D experience to the audience.
Many people can not understand the difference between XD and 3D. 3D is a viewing plane, and the XD which is a digital stereoscopic projection of the 3D scene. Actually, there are not many differences with 3D because you are watching the scene in three dimensions in XD at the end.
IMAX 3D projectors provide 3D pictures of precision and unsurpassed brightness that you will not find in any other 3D projector. You will get the visual impression as you see in the real world because IMAX 3D uses the technology to produce the same kind of picture quality that we see in the real world through two eyes.
In Cinemark XD you will get the overall feeling of a 3D movie because the seats are reactive with the scene. That's why you will get the real feeling with the clear picture on a large screen and amazing sound effects.
Conclusion
As we discussed so many things of the XD theater and IMAX theater, there are quite a few differences between them. The XD got the larger screen which is fitted on the wall to wall in the theater, and good sound quality. But if the screen size doesn't matter to you, then you can go for an IMAX theater. The reason is, though IMAX has a smaller screen size than the XD but it maintains an aspect ratio with theater size, and that's why it produces the perfect picture quality. The other benefit of an IMAX theater is its sound system is better than XD.
The cost of the theater is another thing to consider. Normally you have to pay more if you want to get the real-life 3D feeling and go to XD theater. In the end, I will give my opinion that is it is better to have a smaller screen but to have the best sound effects. It will be best for you to choose the perfect one by taking experience in both theaters.
Which is better XD or IMAX?
There are some similarities between Cinemark XD and IMAX, but overall, Cinemark offers a better experience as its theaters provide better seat comfort and screen clarity with 35 trillion colors, as well as the ability to watch any film format (including IMAX), whereas IMAX is only available to watch movies in its format.
-our editorial board has reviewed this article and has been approved for publication according to our editorial policy.
You May Also Like…